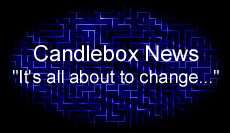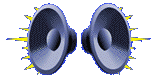 (Jan. 6) Candlebox (which now consists of Kevin, Rob, and Spider) has sent 12 songs to Maverick and will hopefully begin recording soon. Shannon has been playing drums on some songs, and some may even have Kevin playing drums.

(Oct. 12) Congratulations to Rob Redick on the birth of his son, Pfeiffer Evans, born October 8th.

(Sep. 5) Pete has decided to take some time off from the band to pursue other musical interests. Candlebox is not breaking up though, as Kevin is writing with Rob, Spider and Shannon. They plan to start recording in November or December. Also they will soon begin mixing the Candlebox live album.




SORRY FOLKS BUT CANDLE BOX IS BREAKING UP

YEP THE GREATES BAND IN THE WORLD IS BREAKING UP BUT THIS SITE WILL REMAIN OPEN TO REMEMBER THIS GREAT BAND....